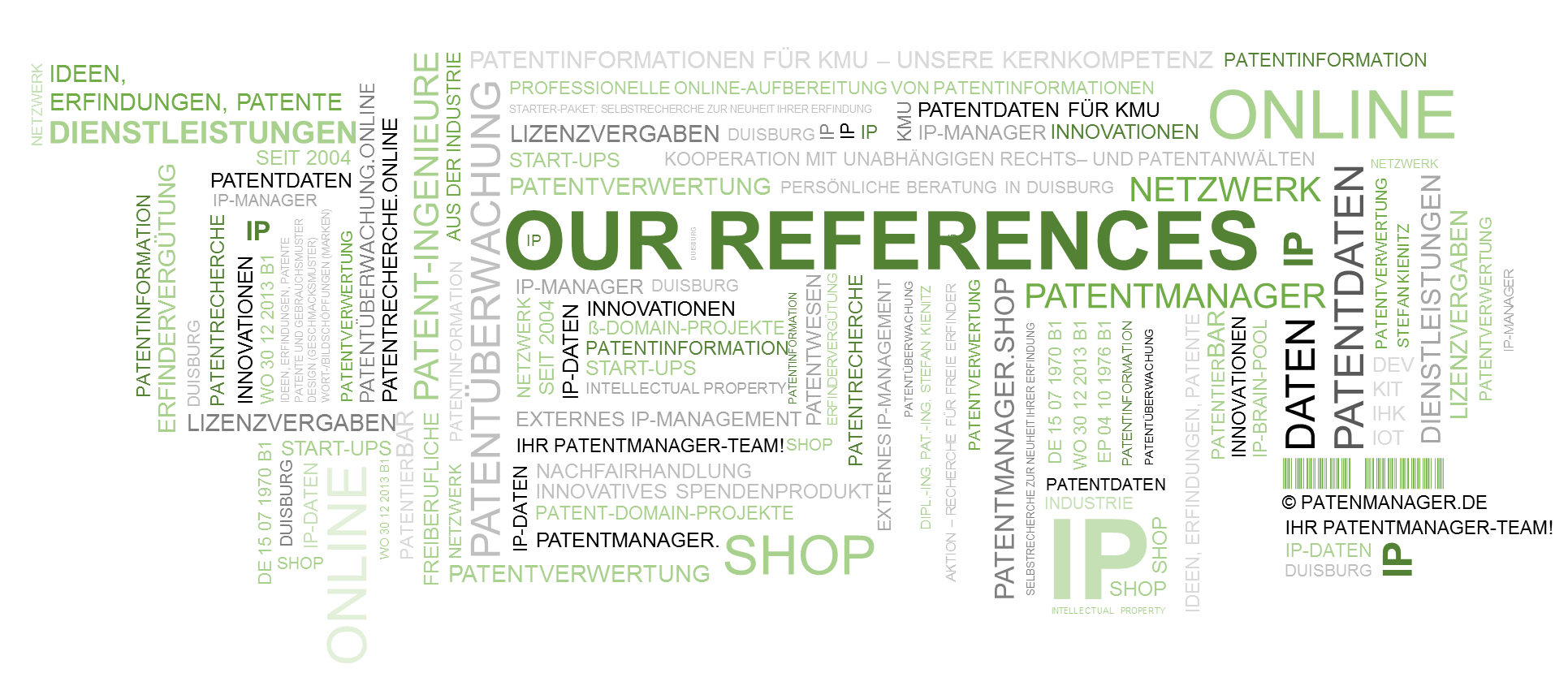 References
Patentmanager.de since 2004: Over 15 years experience with patents and other industrial property rights!
IP management for the industry
IP management for major companies such as JENOPTIK, SIEMPELKAMP, PHILIPS and many more. Corporate and sector-specific consultation of stock-market listed companies and small and medium-sized companies regarding all issues of IP management. Representation before the DPMA. Elaboration of various IP strategies. An interface with patent attorneys. Consultation on all issues of the ArbNErfG, particularly in terms of employee inventor compensation. Searches and monitoring using Orbit Intelligence by Questel, Thomson Innovation, Derwent Clarivate, Deparom-Profil. IP administration management with XPAT/XPAT files and other programs. Training in technical inventions, patents, design and brands.